Home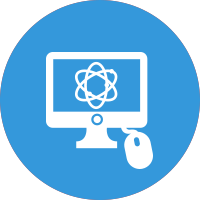 International Safety Research Europe BV is a multidisciplinary consulting firm that supports clients with risk management, (CBRN) security management, emergency / crisis management and business continuity management solutions.



Crisis management as a basic skill
Attacks, disasters and crises are unexpected threats that can have a radical impact on our society and your organisation in particular. During a crisis situation your organisation needs to perform effectively under intense time pressure, and vital decisions need(s) to be made on often limited information available. Therefore, we believe that crisis management skills are essential skills. Thorough knowledge of the organisation's emergency plans and procedures, effective personal crisis management skills and an experienced crisis team are necessary to respond in a timely and promptly fashion.

Effective response

For an effective response to crises, a thorough risk analysis, proper knowledge of how to act, good communication and trust and knowledge of the crisis team skills are vital. ISR Europe sees the human aspect (competences) and the human network in crisis management as essential. Human behaviour remains the basis of success or failure of cooperation in risk and crisis management.

Our ability to detect bottlenecks in your crisis organisation and to translate these into hands on, implementable advice will facilitate your organisational resilience. It is of upmost importance that our analysis, planning, training and advice perfectly match your organisations needs. In addition to high quality expertise, flexibility and the ability to improvise are core qualities of our team.

Global experience

To fit the needs, people and special features of your organisation, ISR Europe offers an approach based on our global experience. We build on our previously attained knowledge whilst ensuring a fit withyour organisation. In this way, you will be maximally prepared for risks and challenges regarding safety and perform your role effectively.

We implement our multidisciplinary and international experience in a local context. With our targeted approach we develop a plan specifically tailored to your organisation.